It's been a long time coming and I am sure we agree, it's about time gay marriage was legal in the UK! Lib Dem leader Nick Clegg said on Twitter: "Great news that same sex weddings will happen from 29th March 2014 #savethedate."
The date has been brought forward, as it was originally expected to be during the summer of 2014
Equalities Minister Maria Miller said "Marriage is one of our most important institutions, and from March 2014 it will be open to everyone, irrespective of whether they fall in love with someone of the same sex or opposite sex."
She also said it was "just another step in the evolution of marriage" and she was "working hard" to ensure that couples who wanted to convert civil partnerships into marriages would be able to do so before the end of next year.
This really is a huge step for the gay community and every gay person in England and Wales will finally enjoy exactly the same rights as their heterosexual friends and family.
Labour's shadow minister for women and equalities, Gloria De Piero, said it was "fantastic news for so many couples who have been waiting to set a date for their wedding".
One couple that are not hanging around are John Coffey and his partner, Bernardo Marti, who live in central London. They are planning to become the first to marry in a same-sex ceremony conducted just one minute after the wedding becomes legal in England and Wales.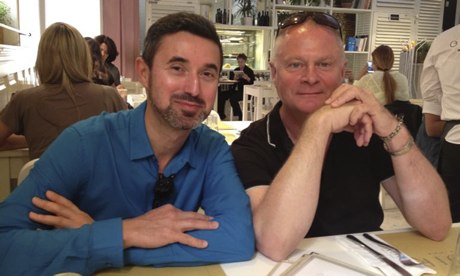 Hopefully this will see more same sex couples attending wedding fayres across the country and be proud to organise their special day!
Red Event's next Wedding Fayre is at Leasowe Castle Hotel, Leasowe Road, Moreton, Wirral, CH46 3RF, on Sunday 19th January 2014 12-4pm. 
Why not visit Red Event's other social media pages?? Facebook Twitter Instagram Pinterest